2018 GENERAL TIRE VEGAS TO RENO PRESENTED BY FOX MOST HOTLY CONTESTED VEGAS TO RENO EVER!
Posted August 28, 2018
OVERALL AND CLASS WINNERS DETERMINED BY SECONDS!!!
When the world's leading off-road race teams came to battle 530 miles of desert and each other in the 2018 running of Best in the Desert's General Tire "Vegas to Reno" presented by Fox, also known as "The Longest Off-Road Race in the United States", sparks were sure to fly but no one could have imagined just how hotly contested the race would be. With some of the biggest names in the sport like Bryce Menzies, Andy McMillin, Justin Matney, Rob MacCachren, Johhny Angal and Jason Voss either leading or battling for the lead at some point in the event it all came down to the final 25 miles of the event where mechanical issues, flat tires and pure racing skill all came into play to determine the final outcome.
Johnny Angal was coming on strong but it was 4 time Vegas to Reno winner Jason Voss who crossed the finish line physically in first. However Voss owed Angal 7 minutes on corrected time due to the start differential and while Voss anxiously waited, the #63 Trick Truck of Johnny Angal appeared out of nowhere crossing the finish line with 56 seconds to spare!!. With an overall elapsed time of 8:18:31, Johhny Angal along with co-pilot Jesse Jones captured his first ever "Vegas to Reno" overall win.
This was truly an epic event as 359 teams started the race, a new record for Best in the Desert "Vegas to Reno" following a trend that has seen entries grow at each event throughout 2018. More than 100 journalists covered the race with Lucas Oil Productions covering the event for the official broadcast to be seen later in the year.
In addition to the cars and trucks, the overall motorcycle win came down to a very tight battle as well with the Yamaha mounted team of Jacob Argubright and Max Eddy Jr. taking home the win just ahead of Honda mounted Cooper Motorsports  team of Brody Honea, Ross Neely and Justin Wallis just 1:50 seconds behind on corrected time.  Argubright and Eddy's winning time was 8:36:16 making this the 1st Vegas to Reno win for both riders: Argubright in his 3rdattempt and Eddy in his15th attempt.
Following a trend of ultra tight racing the Quad Expert class was won by just 37 seconds with the Marc Choquette team beating the Patty Blais led team by the slimmest of margins and taking home the season series championship as well. Other motorcycle and quad class winners include Quad Pro winner Erin Simmons and Open Expert Class winner Ryan Parriera.
In the ever-growing UTV classes Phil Burton backed up his 2017 class win taking home top honors in UTV Turbo Production class while Nick Mills won Class 6100 and Brian Parkhouse topped Class 1500.
IDENTICAL TIME TRIALS TIMES
Something that has never happened in time trials, two racers finished with identical times, down to the hundredths. #6124 P.J. Guglielmo and #6173 Jordan Brenthel both had identical times of 4:06.728. In true Las Vegas style, the starting order was decided by a flip of a coin. Brenthel won the coin toss and started before Guglielmo. At the end of the race, Guglielmo finished 11th, while Brenthel finished 18th.
2019 "VEGAS TO RENO" NEW NAME
At the driver's meeting, Daryl Folks, co-owner of Best in the Desert, made a big announcement that the 2019 "Vegas to Reno" would now be known as the General Tire Casey Folks Memorial "Vegas to Reno" presented by FOX, paying homage to Best in the Desert's founder. Twenty-two years ago, Casey created the "Vegas to Reno" event and Bryan and Daryl Folks, Casey's sons, wanted to make this epic race the main event that carried his name.
Casey was also honored at the driver's meeting by the State of Nevada with a special proclamation made and presented by Assemblyman Jim Marchant. The Proclamation stated, "That Casey E. Folks, Jr. will long be remembered as a dedicated partner and husband, inspirational father, nurturing grandfather, and for his invaluable contributions to Nevada's off-road racing community".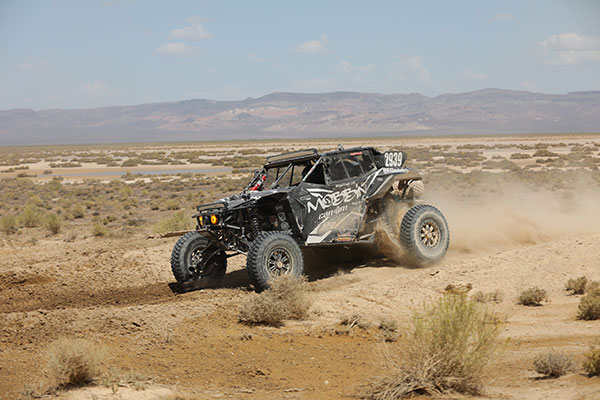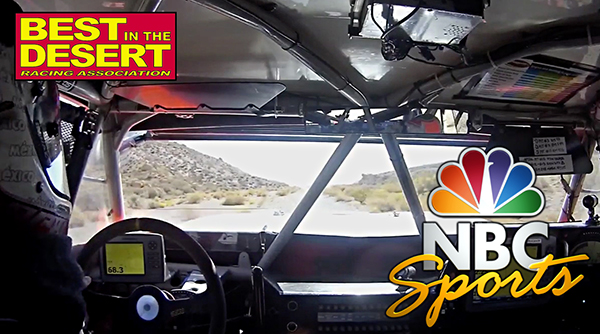 About Best In The Desert
Best In The Desert is recognized as the largest professional desert off-road racing organization in North America and holds multiple off-road desert races. The philosophy of the organization is to provide top quality, World Class Off-Road Racing events, and more importantly, to make those events exciting, spectacular, fun, different, well paying, and most of all, affordable. Based on over three decades of experience, and on years of sponsoring and promoting successful local and national events, Best In The Desert has achieved new levels in the sport of off-road desert racing. Best In The Desert, along with its racers and sponsors, enjoys recognition and exposure that sets it apart as "The American Off-Road Racing Series".
About General Tire
For over 100 years General Tire has offered a complete quality line of ultra-high performance, passenger, light truck, off-road and commercial tires to meet all your needs. General Tire is a proud supporter of the Automobile Club of America (ARCA), Best in the Desert Racing Association (BITD), Major League Fishing (MLF), Fishing League Worldwide (FLW), King of the Cage, Lucas Oil – Off Road Racing Series, Late Model Dirt Series, Pro Pulling League, Modified Series, Drag Boat Racing Series and ASCS Sprint Car Dirt Series; Expedition Overland, FreestyleMx.com Tour; Zero One Odyssey, and JeepSpeed. Team GT includes: CJ Hutchins, Jim Beaver, Jeff Proctor, Doug Fortin, Eric Fitch, Cory Winner, Ray Griffith, Lee Banning Sr., Jerett Brooks, Camburg Racing, Chase Motorsports, Stan Shelton, Skeet Reese, Edwin Evers, John Crews, Britt Myers, Mark Rose and Bill McDonald.
About FOX FACTORY
For over three decades, FOX has been an industry leader in the design and development of high performance shock absorbers and racing suspension products for snowmobiles, mountain bikes, motorcycles, ATVs, UTVs, off-road cars, trucks, and SUVs. FOX equipped vehicles and racers have stood atop podiums in every sport we have competed in — from the sands of Baja, to USA deserts to the dunes of Dakar. Our team of engineers perform rigorous tests with our athletes year round. The data we collect from performance testing and our application of that knowledge to our product is what separates FOX from every other suspension company.
2018 Best In The Desert official sponsors: Ford Motor Company – Official Truck, General Tire – Official Tire, Lucas Oil Products – Official Oil, Sunoco Race Fuels – Official Fuel, Rugged Radios – Official Communications, Fabtech – Official Suspension, Polaris RZR – Official UTV, KC HiLiTES – Official Light, Beta Motorcycles – Official Motorcycle, Method Race Wheels, Tactical Recovery Equipment, Trophy Tractor, R-N-R Steel, Dicks Racing Suspension, Slime, McKenzies, Sportsman Cycle Sales, Fall Advertising and True Travel Dynamics
Life is an Adventure.
Come Live Your Adventure with Best In The Desert…
THE AMERICAN OFF-ROAD RACING SERIES
Further information is available at:
www.bitd.com
email: bitd@bitd.com
phone: 
(702) 457-5775
Media Contact:
www.fallads.com/bitd
email: mediabitd@fallads.com
russt@fallads.com
donaldf@fallads.com
All images provided by Harlen Foley.
Thank You!
Thanks to our sponsors!