Pahrump Nugget "250" Presented By Polaris RZR Marks A Golden Finale For Best In The Desert's 2018 Season
Posted December 6, 2018
Best In The Desert, the largest off-road race series in North America, just wrapped up another amazing year of off-road desert racing with the season ending running of the Pahrump Nugget "250" presented by Polaris RZR. The week started Wednesday, November 28th with Justin Lofton winning Time Trials and the "Team Ford Pole Award". Thursday saw a huge group of race teams gather for the race's Pre-fun Run. It seemed like the whole community of Pahrump, Nevada turned out to take in the sites, sounds and festivities of tech inspection and contingency at the Vendor Exhibit held in the parking lot of the Pahrump Nugget Hotel & Gambling Hall.
The race kicked off Saturday morning with147 Car, Truck and UTV race teams taking the green flag and a final chance to lock down 2018 Best In The Desert Class Championships. Striking gold and the overall win was the Trick Truck team of Kevin Thompson and Harley Letner. The race for the top spot turned out to be a highly contested back-and-forth battle between Thompson and Jason Voss from the get go. Unfortunately, Voss succumbed to mechanical failure just a few miles from the finish line. Because the race was so tight for the win, Thompson opted out of a planned mid-way driver change. Instead he chose to leave Letner in to drive to the top spot on the podium.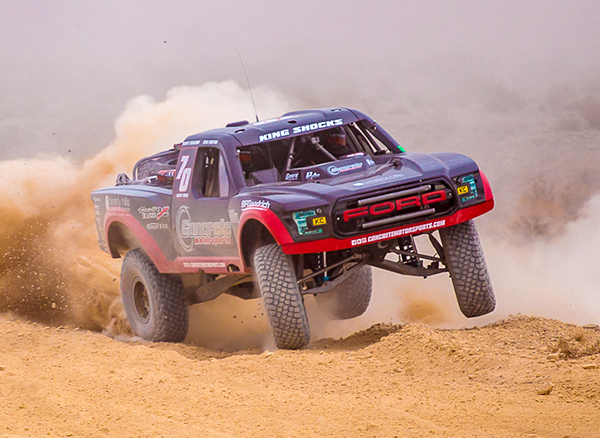 ---
When all the dust had settled, Best In The Desert Operations Manager Donald Jackson had this to say."What a way to close out the 2018 season. With another record race entry that saw nearly 75% of the field cross the finish line, we couldn't be happier with our 2018 season. Seeing growth across the board in all classes for the entire season, we're extremely proud of all our class winners, champions, participants, and team members that competed throughout the year. Everybody at Best In The Desert recognizes their hard work and devotion to the great sport of off-road desert racing. I also personally want to thank all the volunteers who make these the safest and best organized events in the United States and salute them for their time and dedication. And to the Best In The Desert staff, you are the greatest people I know. I respect, admire and love each and every one of you. Thank you for your support and helping keep Casey's dream not only alive but prospering."
Everybody celebrated Saturday night with both bragging rights, talk of what could have been, and just wait until next year as they wrapped up another adventurous Best In The Desert race season.
Race winners by class for the Pahrump Nugget "250" presented by Polaris RZR included:
Kevin Thompson – Trick Truck
Pat Dean – Class 1500
Steve Croll – Class 6100, Spec Engine Trick Truck
Brent Fox – Class 1000
Garett Allred – Class 1700
Ted Baker – Class 2000
Mike Shetler – Class 2700
Billy Bunch – Class 3700
Mel Wade III – Class 4400
Travis Chase – Class 5000
Joshua Cobb – Class 6000
Tim Marques – Class 6200
Jason Prichard – Class 7100
Michael Frye – Class 7200
Chad Hall – Class 7300
Anthony Napoleon – Vintage Class
John David – Class 8100 – Open Sportsman
Phil Blurton – UTV Turbo
Mike Deley – UTV Pro Production
Brett Comiskey – UTV Unlimited
Henrique Cisneros – UTV Sportsman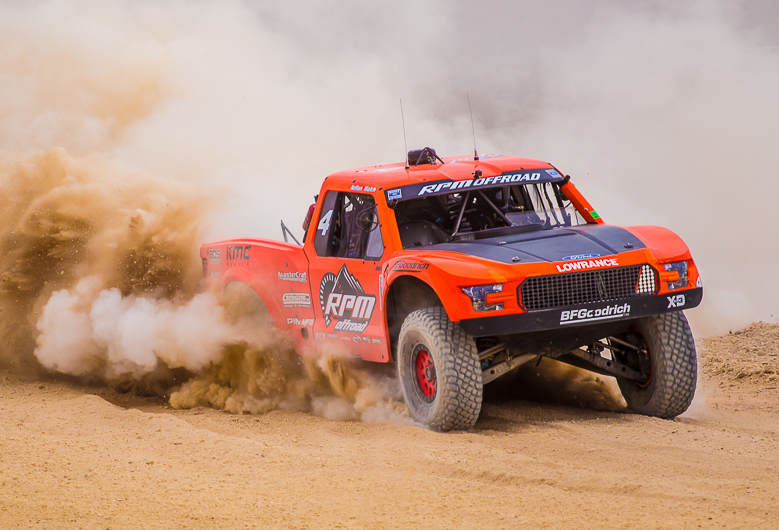 ---
2018 Best In The Desert Pro Class Champions
Trick Truck – Justin Matney
Class 1500 – Pat Dean
Class 6100 – Terry Householder
Class 1000 – Brock Heger
Class 1700 – Rob Seubert
Class 2700 – Mike Shetler
Class 3700 – Billy Bunch
Class 5000 – Travis Chase
Class 6000 – Joshua Cobb
Class 6200 – Mike Avila
Class 7200 – Michael Frye
Class 7300 – Chad Hall
UTV Turbo – Phil Blurton
UTV Pro Production – Kaden Wells
UTV Unlimited – Brett Comiskey
Open Pro Motorcycle – Brody Honea
300 Pro Motorcycle – Kyle Gervais
Over 30 Pro Motorcycle – Reece Honea
Quad Pro – Erin Simmons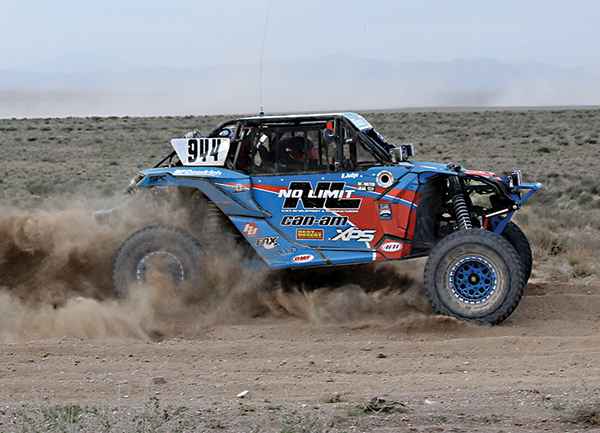 ---
FOR SERIES INFORMATION: 
Contact Liz Marshall at Best in the Desert at bitd@bitd.com 
or by calling 702-457-5775
FOR MARKETING/SPONSORSHIP OPPORTUNITIES: 
Contact Scot Harden at scot.harden@harden-offroad.com 
or by calling 951-491-1819
2018 Best In The Desert official sponsors: Ford Motor Company – Official Truck, General Tire – Official Tire, Lucas Oil Products – Official Oil, Sunoco Race Fuels – Official Fuel, Rugged Radios – Official Communications, Fabtech – Official Suspension, Polaris RZR – Official UTV, KC HiLiTES – Official Light, Beta Motorcycles – Official Motorcycle, Method Race Wheels, Tactical Recovery Equipment, Trophy Tractor, R-N-R Steel, Dicks Racing Suspension, Slime, McKenzies, Sportsman Cycle Sales, Fall Advertising and True Travel Dynamics.
Life is an Adventure.
Come Live Your Adventure with Best In The Desert…
THE AMERICAN OFF-ROAD RACING SERIES
Best In The Desert Racing Association
www.bitd.com
email: bitd@bitd.com
phone: (702) 457-5775
Media Contact:
www.fallads.com/bitd
email: mediabitd@fallads.com
russt@fallads.com
donaldf@fallads.com
Photos provided by Daniel Curiel Photographic
Thanks to our sponsors!