27 Trick Trucks, 22 Class 6100 Trucks and 17 Class 1000 Cars Highlight Entries Ready to Compete in this Weekend's "Duel In The Desert"
Posted May 10, 2017
With 136 race teams already signed up, 27 Trick Trucks, 22 Class 6100 Spec Engine Trick Trucks and 16 Class 1000 Cars represent some of the bigger class entries heading to Laughlin, Nevada this weekend. The entire field of racers will be geared up and ready to duel each other over the exceptionally challenging desert terrain for bragging rights at Best In The Desert's Method Race Wheels Laughlin Desert Classic presented by Canidae Tap It.
The ground shaking Trick Truck field includes defending 2016 champ Jason Voss, plus Cameron Steele, "Lalo" Laguna, Steve Olliges, John Angal, and 22 others ready to stake their claim as the top dog at this year's event. Jonathan Swift heads in to Laughlin as the current points leader in Class 6100 Spec Engine Trick Truck. He'll be challenged by Ryan Hancock, Chad Hall, Steve Croll, Carrie Smiley, Jordan Brenthel, and the rest of the racers is this highly competitive "driver's class". Lead by defending champ Shane Earn, Class 1000 is another extremely competitive group. With limited displacement power plants but unlimited suspensions, these light and agile desert cars set a scorching pace around the demanding 16-mile Laughlin race course.
Race festivities get underway this Thursday morning, May 11, with the Time Trials for Trick Trucks and Class 1500 Unlimited Cars. This is followed up Thursday afternoon with the Parade of Champions. The pavement of Casino Blvd. will be shaking as exotic high-powered race vehicles rumble past Laughlin's great hotels and casinos. Thursday evening wraps up with the great Method Race Wheels Welcome Party.
Friday, May 12, brings another fun-filled day of race related activities starting off with the Family Poker Run. Drivers' registration will take place Friday morning at the Aquarius Casino Resort. Just down Casino Blvd. from the Aquarius, Tech & Contingency will be going on all day in the back parking lot of the Tropicana Laughlin. Fans and locals can check out all the race vehicles while they wind their way through contingency row. They can also find out about the latest and hottest off-road and racing accessories that will be on display from the industry's top manufacturers.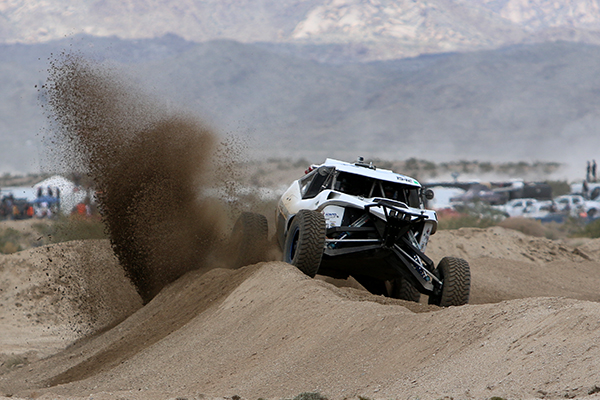 Finally, the racing takes center stage Saturday and Sunday mornings for two full days of seemingly nonstop wheel-to-wheel competition. Several heats of races will run each day divided by the different vehicle classes. Racers will take on both the challenging terrain and each other for multiple laps over the technical 16-mile course. Spectators will be able to capture all the action from the designated free spectator area adjacent to the Laughlin Off-Road Park. From this spot you'll be able to see and feel the energy of the side-by-side drag race starts, wheel banging switch-backs, the thrilling Laughlin Leap, and a whole lot more.
It all takes place this Thursday through Sunday as the Best In The Desert Method Race Wheels Laughlin Desert Classic presented by Canidae Tap it roars into beautiful Laughlin, Nevada, May 11 thru 14.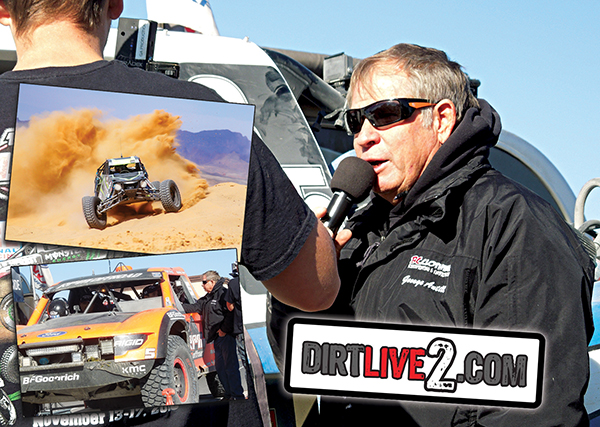 Live Streaming Coverage Saturday and Sunday
You don't have to miss out on any of the race action if you find yourself unable make it to Laughlin. Dirt Live 2 will be broadcasting live streaming coverage of the Method Race Wheels Laughlin Desert Classic presented by Canidae Tap all weekend.
From the racing to finish line interviews, George Antill will bring it direct to you in his unique and entertaining way on your home computer, tablet or mobile device. From the first race each day until the last, the live coverage will feature the action from three infield cameras plus an addition one focused on the famous Laughlin Leap and of course, the finish line driver interviews.
Check out the link available on the Best In The Desert website prior to the race, www.bitd.com. Or log onto the broadcast at: https://livestream.com/accounts/11377457/events/7353073.
Method Race Wheels Laughlin Desert Classic presented by Canidae Tap ItSchedule of Events:
THURSDAY, May 11
11:45 AM
Escorted Practice Run for the Time Trials – Time Trials Immediately follows
4:15 PM
Parade of Champions – Stage Main Parking Area 3:00 PM – 3:45 PM
6:00 PM
Method Race Wheels Welcome BBQ at Main Parking Area, Main Pit
FRIDAY, May 12
8:00 AM to 9:30 AM
Family Poker Run Registration – Method Race Wheels Tent in Main Parking Area, Main Pit
10:00 AM to 5:30 PM
Drivers Registration – Aquarius Pavilion
9:00 AM to 6:00 PM
Car, Truck Contingency & Technical Inspection
Tropicana Hotel & Casino – Back Parking Lot
6:15 PM
Drivers / Pit Crew Meeting – Aquarius Pavilion
SATURDAY, May 13
1st Race of the Day Starts at 6:00 AM
SUNDAY, May 14
1st Race of the Day Starts at 6:00 AM
6:00 PM
Awards Presentation – Harrah's Laughlin Convention Center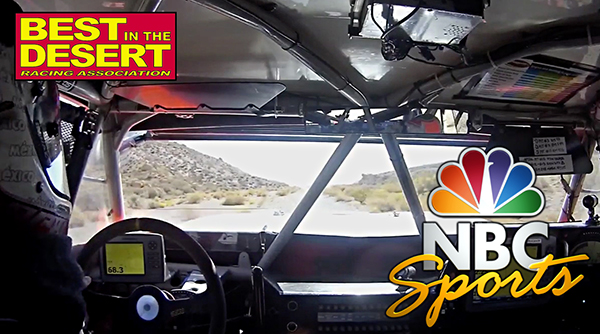 Best In The Desert official sponsors: Ford Motor Company – official truck, General Tire – official tire, Lucas – official oil, Sunoco Race Fuels – official fuel, KC HiLiTES – official light, Polaris RZR – official UTV, Beta Motorcycles – official motorcycle, Fabtech – official Suspension, Rugged Radios – official communications, 212 Performance Gloves – official gloves, Method Race Wheels, McKenzies, Kartek, Sportsman Cycle Sales, Slime, Team Ford Lincoln Las Vegas, Fall Advertising and Prerunner Maniac.
Life is an Adventure.
Come Live Your Adventure with Best In The Desert…
THE AMERICAN OFF-ROAD RACING SERIES
Further information is available at:
www.bitd.com
email: bitd@bitd.com
phone: (702) 457-5775
Media Contact:
www.fallads.com/bitd
email: mediabitd@fallads.com
russt@fallads.com
donaldf@fallads.com
Header race vehicle photos provided by Bink Designs and MWilsonPhoto.com
Jason Voss photo provided by Jason Zindroski, HighRev Photo
Jonathan Swift photo provided by Steven August
Infield race photo provided by DirtFocus.com
Important notice:
THE USE OF DRONES WILL NOT BE ALLOWED AT ANY BEST IN THE DESERT EVENT. Please be aware, Drones are VERY DANGEROUS to the safety of all concerned, both people in the air and on the ground.