2023 Laughlin Desert Classic
2023 UTV Legends Championship
2024 Laughlin Desert Classic
Become a Best In The Desert Sponsor
Becoming an off-road racing sponsor is one of the most strategic and cost-effective ways OEMs, aftermarket, general interest, and service companies can reach their target audience and increase brand awareness. Our international status as the premier off-road racing series along with our combined regular media coverage we garner and the inherent fast-action nature of the sport, creates a unique marketing opportunity—all at a fraction of the cost of sponsoring an established mainstream sporting event.
UP TO 40,000 EVENT
SPECTATORS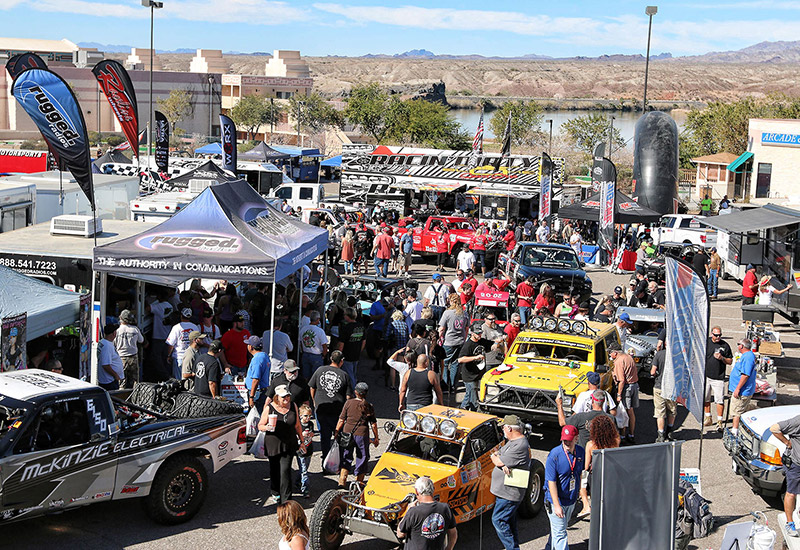 An untapped market of participants and fans from every region of America and around the world
National television exposure from major media outlets
Year-long coverage in more than a dozen specialty magazines nationwide and some of the country's leading publications
On-site spectators and support crews counted as high as 40,000 per event
A showcase with signs, banners, and product—in the hands of drivers, racers, and support crews
Maximum pre-event exposure from our established media plan that strategically blitzes television, print, direct-mail, digital, and radio
Exposure to a broader market range of customers through our multi-class vehicle events
CONTACT US
OVER 2000
ENTRANTS TO OUR SERIES
Who participates in Best In The Desert off-road racing events?
The largest off-road racing series in North America, in 2018 Best In The Desert drew over 2,000 entrants to our series—more than any other organization in existence. We're currently seeing growth at an all-time high across classes, particularly with the UTV class.
Diverse array of drivers from all walks of life
Mixture of blue- and white-collar
Contractors, business owners, geologists, farmers, educators, bankers, pilots, mechanics, doctors, lawyers, etc.
From nearly every state in the U.S. (see Geographic breakdown below)
Recent increase in foreign drivers who enjoy the challenge of endurance desert races (see International breakdown below)
Average income of $95,000+ per year, far exceeding the national household income average of $62,000 per year
Median age: 35 Years of Age
40-49 years of age: 25%
30-39 years of age: 37%
20-29 years of age: 21%
Average Income: $95,000
Over $100,000 Average Income: 43%
$60-99,000 Average Income: 25%
$33-59,000 Average Income: 14%
Attended College: 43%
Married: 58%
Attended Other Motor Sports Events: 65%
Alabama
Arizona
Arkansas
California
Colorado
Connecticut
District of Columbia
Georgia
Idaho
Illinois
Iowa
Kansas
Kentucky
Louisiana
Maine
Maryland
Michigan
Minnesota
Mississippi
Missouri
Montana
Nevada
New Hampshire
New Jersey
New Mexico
New York
North Carolina
Ohio
Oklahoma
Oregon
South Dakota
Tennessee
Texas
Utah
Virginia
Washington
West Virginia
Wisconsin
Wyoming
France
Italy
South Africa
Canada
Japan
Mexico
Australia
Germany
New Zealand
Uruguay
Spain
Brazil
Ecuador
SPONSOR
The Great American Off-Road Racing Series
As off-road racing moves into its fifth decade as an organized sport, there's no more exciting time to hop on board as an off-road sponsor and benefit from the rapid growth this thriving industry is experiencing. With an unprecedented amount of expansion and media coverage in such a short period of time, off-road racing is poised for an exciting future. As the nation's most thrilling, toughest, and trusted off-road racing series, we would love for you to come along for the ride.
Sponsoring our Five-Race internationally recognized racing series, "The American Off-Road Racing Series" offers limitless potential for growth.

CONTACT BUSINESS RELATIONS & SPONSORING:
LOGO FEATURED
in all race press releases, direct mail, publicity event fliers, print ads, and in major local and national off-road publications.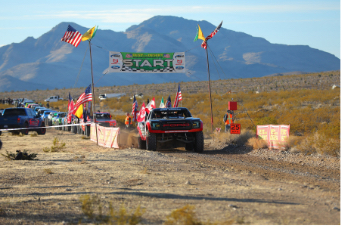 START/FINISH LINE BANNER DISPLAY
visible across all media.
MULTI EVENT EXPOSURE
for sponsors products and services.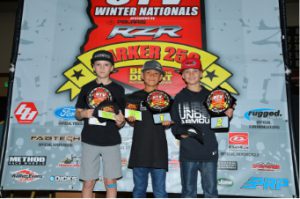 DISPLAY BOOTH AREA
in Event Expo.

BANNER DISPLAY OPPORTUNITIES
or other signage at all pre-race and event press gatherings—including registration, technical inspection, contingency row, driver/racer meetings, awards presentation, post-race impound, and repeated after-race showings on motorsports-related television programs.
OPPORTUNITY TO INCLUDE PROMOTIONAL MATERIALS AND COUPONS
in event participant packet (sponsor provides materials).
FULL-PAGE, FOUR-COLOR AD
in the body of each event souvenir program (sponsor provides camera-ready artwork and color separations).

FEATURED COVERAGE OF YOUR COMPANY
in a selected event souvenir program (sponsor provides article).