BITD Off-Road Racing Schedule
With a wide variety of off-road races across the U.S., Best In The Desert offers a number of opportunities to join in on the fun. Whether you're racing as a sportsman or a seasoned pro, our events are inclusive and endlessly exciting. If you're into off-road motorcycle racing, quad racing, car/truck racing, or UTVs, Best In The Desert events are family-friendly. We have rigorous safety standards and practices and are always spectator-safe. Browse our list of upcoming desert races below.
2021 Maxxis Triple Crown Series
MOTORCYCLE
QUAD
UTV
TRUCK
CAR
2021 King Shocks Laughlin Desert Classic
"Duel in the Desert"
TRUCK
CAR
Laughlin, NV
17 Mile Loop
Time Trials Sept 23, No Pre-Fun Run, Double Points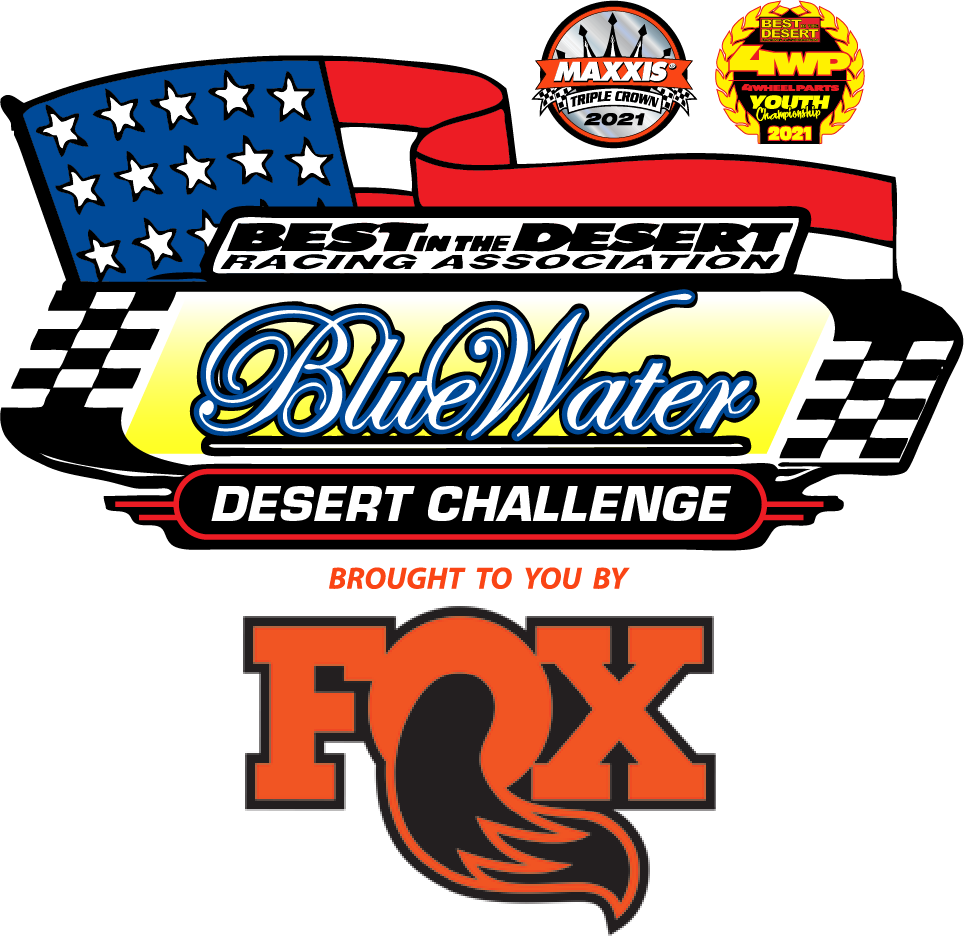 2021 Bluewater Desert Challenge – All Classes
Presented by Fox Racing
"The American Challenge Continues"
Maxxis Triple Crown Event
MOTORCYCLE
QUAD
UTV
TRUCK
CAR
Parker, AZ
Time Trials Nov 4
2021 Year-End Series Awards
MOTORCYCLE
QUAD
UTV
TRUCK
CAR
MOTORCYCLE
QUAD
UTV
TRUCK
CAR
TRUCK
CAR
2022 UTV Legends Championship
MOTORCYCLE
QUAD
UTV
MOTORCYCLE
QUAD
UTV
TRUCK
CAR
MOTORCYCLE
QUAD
UTV
TRUCK
CAR
MOTORCYCLE
QUAD
UTV
TRUCK
CAR
2022 Laughlin Desert Classic
TRUCK
CAR
2022 World Hare & Hound Championship
MOTORCYCLE
QUAD
UTV