Best In The Desert Announces Start Times for the 2018 General Tire "Vegas to Reno" presented by FOX
Posted June 25, 2018
Best In The Desert is always committed to every racer's safety, regardless of which class they are racing in.
To that point, after a year's worth of extensive conversations regarding "Vegas to Reno" and the best possible way to keep the Motorcycles and Quads separated from the Cars and Trucks, we have determined that keeping as many of the participants as possible racing in daylight hours is the safest option.
Starting the Motorcycles and Quads before daylight could substantially slow their overall speeds and give the first Motorcycle off the line and running in clean air a huge advantage over their competitor. With the slower overall speeds, we calculated that the last Motorcycle or Quad would only be 15 to 20 minutes farther up the course than if we had started them at daybreak. Along with the darkness and hanging dust, the danger factor resulting in a possible accident with injuries increases drastically. As a result, Best In The Desert has decided in the interest of safety, that keeping the daybreak start time for Motorcycles and Quads is the best option.
For this year's "Vegas to Reno", the Car and Truck classes will be starting one half hour later than they did for the 2017 race. This will give these classes a greater time gap before they start catching up to the tail end of the Motorcycles and Quads, while still allowing most of them to reach the finish line during daylight hours. Best In The Desert also understands that racing in the dark for Cars and Trucks can be dangerous as well with the extra dust these vehicles produce, making passing in these conditions almost impossible.
For all classes, Best In The Desert will be tightening up the pit closing times and strictly enforcing them. We will also be making signs for our checkpoints to hold out and display to warn the Motorcycles and Quads that they are being caught up to by the Cars and Trucks. Likewise, we will have signs to warn the Cars and Trucks that they are catching up and getting close to the tail end of the Motorcycles and Quads.
Best In The Desert always strives to do everything in our power to provide all racers with the best conditions possible for a safe and rewarding race.
2018 General Tire "Vegas to Reno" presented by FOX Start Times:

Motorcycles and Quads: 5:45 AM – Friday, August 17

Cars, Trucks and UTVs: 10:00 AM – Friday, August 17
---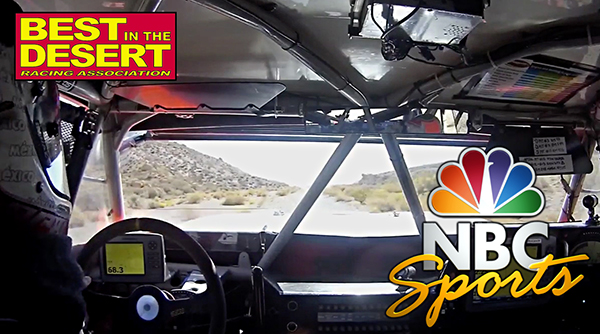 Best In The Desert official sponsors: Ford Motor Company – Official Truck, General Tire – Official Tire, Lucas Oil Products – Official Oil, Sunoco Race Fuels – Official Fuel, Rugged Radios – Official Communications, Fabtech – Official Suspension, Polaris RZR – Official UTV, KC HiLiTES – Official Light, Beta Motorcycles – Official Motorcycle, Method Race Wheels, Tactical Recovery Equipment, Trophy Tractor, R-N-R Steel, Dicks Racing Suspension, Slime, McKenzies, Sportsman Cycle Sales, Fall Advertising and True Travel Dynamics
---
Life is an Adventure.
Come Live Your Adventure with Best In The Desert…
THE AMERICAN OFF-ROAD RACING SERIES
Further information is available at:
www.bitd.com
email: bitd@bitd.com
phone: (702) 457-5775
Media Contact:
www.fallads.com/bitd
email: mediabitd@fallads.com
russt@fallads.com
donaldf@fallads.com
Marketing / Sponsorship Opportunities: 
Contact Scot Harden
email: scot.harden@harden-offroad.com
or call 951-491-1819
Photos provided by Door 54 PhotographyImportant notice:
THE USE OF DRONES WILL NOT BE ALLOWED AT ANY BEST IN THE DESERT EVENT. Please be aware, Drones are VERY DANGEROUS to the safety of all concerned, both people in the air and on the ground.