King Shocks Laughlin Desert Classic – Who Won?
Posted October 26, 2022
King Shocks Laughlin Desert Classic Roundup
The annual King Shocks Laughlin Desert Classic was a nearly week long event, packed with exciting racing. Time Trials were first, followed by the Laughlin Leap, where Cole Barbieri had the longest jump for the Car/Truck group at 174 feet. Youth UTV races were next, showing off upcoming talent. Two full race-filled days on the weekend culminated on Sunday with several class championships being decided. There was beautiful weather all week, as you would expect in Laughlin this time of year, and finished off with a stellar Live Broadcast all day Sunday by RydeTV. The hospitality provided by the casinos and the town of Laughlin was welcomed, and enjoyed by all.
A big thank you to King Shocks as the race sponsor, and Black Rifle Coffee Company, not only for their support and sponsorship, but also for the great free samples handed out all weekend.
Thousands of spectators showed up to view the race cars, tasted some great Black Rifle coffee at tech, packed the Leap and filled the spectator spots and surrounding areas during the race. The RydeTV live broadcast on Sunday was viewed by thousands. In addition our Facebook and Instagram views were off the charts.
Now that the Laughlin Desert Classic is wrapped up, next is the World Hare & Hound Championship, where several classes will determine year end championships. Details on Hare & Hound here:
So – Who Won?
In Trick Truck, Cayden MacCachren, son of famed racer Rob MacCachren, not only was first in Time Trials, but finished ahead of BJ Baldwin on combined Saturday-Sunday times. BJ earned enough points to claim the Trick Truck championship for the year.
                Other notable class wins included:
In class 6100, also starting first, Connor McMullen claimed the top podium on Sunday, and wrapped up his championship for the season.  Preston Brigman took first in Class1000. Brayden Baker finished first in UTV Trophy Unlimited, Joe Terrana grabbed the win in UTV Turbo Pro and Mitchell Alsop won the UTV Super Stock class.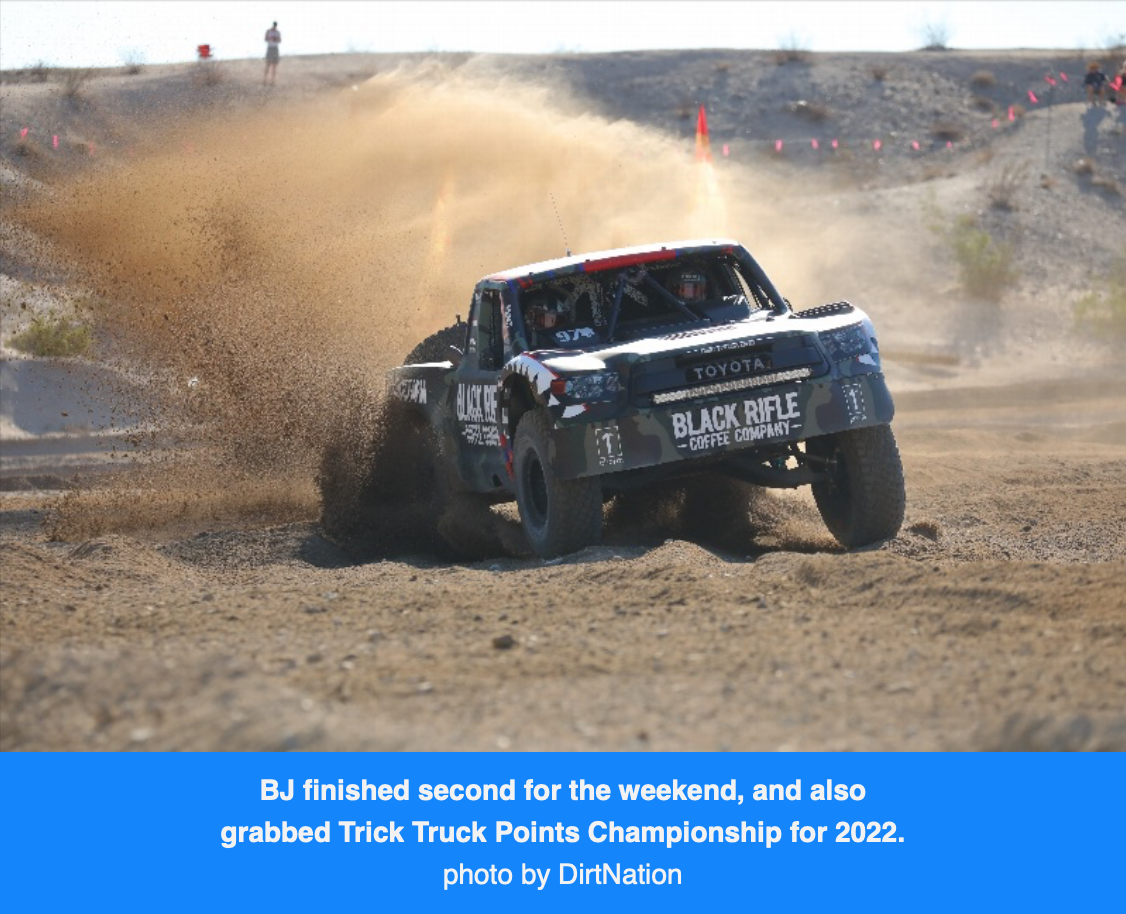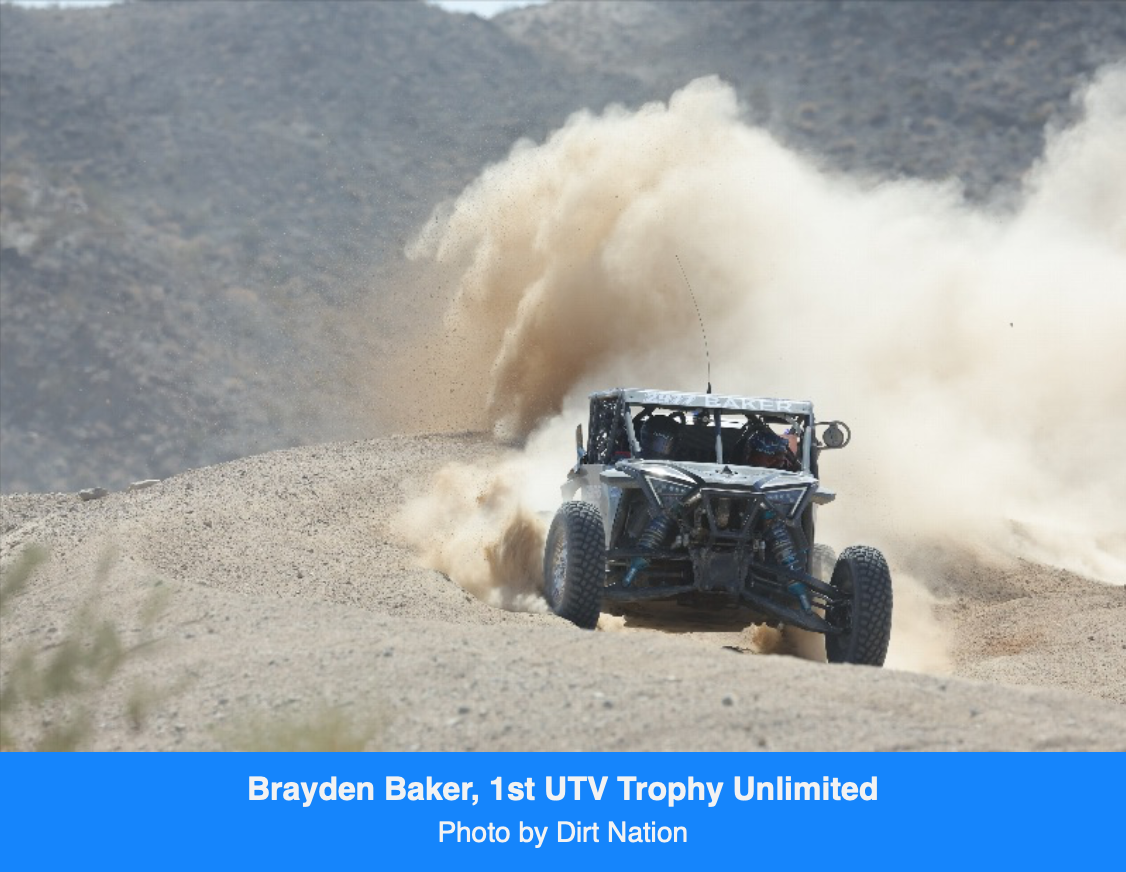 MORE INFO:
BEST IN THE DESERT
702-457-5775
info@BITD.com
www.BITD.com