2020 BlueWater Parker "425" presented by JIMCO
JIMCO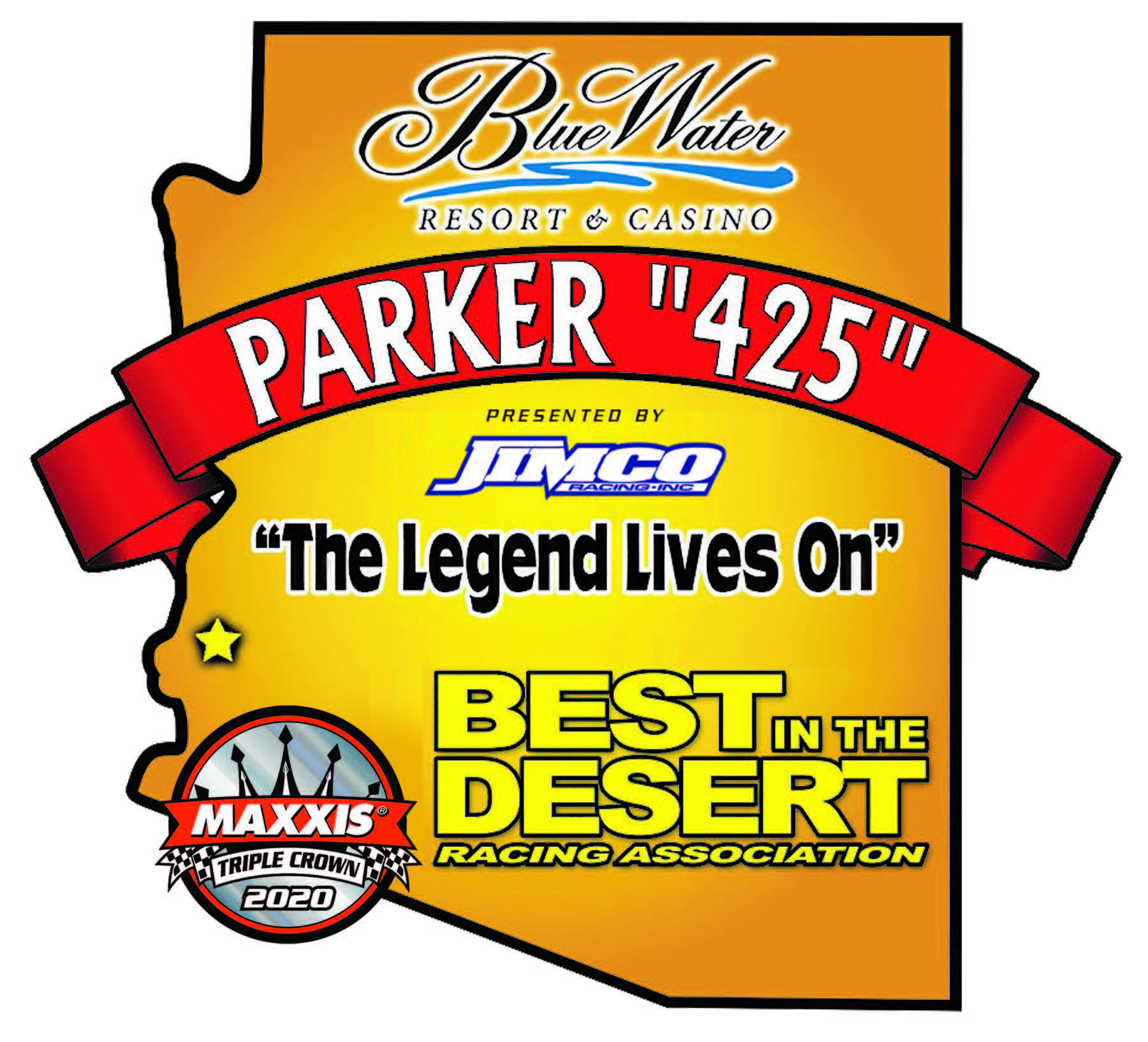 2020 BlueWater Parker "425" presented by JIMCO
Presented by JIMCO
"THE LEGEND LIVES ON"
TRUCK
CAR
Parker, AZ
425 Miles
Pre-Run, Sunday, January 12, 2020
Welcome Racers To The 2020 Racing Season! The BlueWater Parker "425" Presented By JIMCO Is January 23 – January 26, 2020, Start Making Your Plans Now! The Great BlueWater Parker "425"; It's One Of The Most Fun Races On Our Schedule, Our Racers Love Parker, AZ.
Sunday, January 12, 2020
Pre-Fun Run, Check-in is Saturday night.
Wednesday, January 8, 2020
Draw Day for start positions, get your entry form in by Jan 8th to be in the draw. Get your entry forms in by January 3rd.
Wednesday, January 22, 2020
Time Trials for select classes & The Parker Area Chamber presents the Parker "425" Downtown Experience - open to all Classes
Thursday, January 23, 2020
Registration, Tech & Contingency, Driver's Meeting
Friday, January 24, 2020
Race Day for following Classes:
1000, 1100, 1200, 2000, 3000, 4400, 5000, 6000, 7100, 7200, 7300, 8000, 8100, All Jeepspeeds
Saturday, January 25, 2020
Race Day for following Classes:
Trick Trucks, 1500, 6100, 6200, 6800
Sunday, January 26, 2020
Awards Presentation for all Classes