Tavo Vildosola Takes the Win, Rob MacCachren Secures the Championship at Best In The Desert Henderson "250" Presented by Supercross.com
Posted December 17, 2015
With many Class Championships still on the line and waiting to be decided, a record turnout of 220 teams showed up to race the last running of Best In The Desert's Henderson "250" presented by Supercross.com.
Deciding just a few days before the race, Tavo Vildosola entered the "Henderson 250" to wanting test a few things out on his Ford Trick Truck. He ended up qualifying 11th in Time Trials then went on to win the race. Vildosola finished a mere 58 seconds ahead of Tracy Graf after pole winner Josh Daniel, dropped out of the race with rear end failure only six miles from the finish line.
Coming into Henderson, Rob MacCachren was the Trick Truck points leader. He started out on the third row and ran hard all day, keeping pace with Daniel and Graf looking for a strong finish to cap off a great year and celebrate a championship. However, Rob had to park his Ford midway through the third and final lap. Meanwhile Jason Voss' team had tried to coax enough truck teams to enter the race that would still give Jason a mathematical shot at a repeat championship. When that attempt failed, all Rob had to do in reality was show up for the race to secure the number one spot for the year. After the final points were tallied, Rob MacCachren ended up winning the 2015 Trick Truck Championship by 8 points over Voss, ending Jason's two year reign. Steve Olliges also had a good year as he finished third in points, just four behind Voss.
Steve Olliges' average speed of 55.94 MPH, earned him the Camburg "Best In The Desert" Award for running the fastest average speed over all combined miles of every race of the season. Steve's nearest competitor was over 3 MPH slower.
[intense_hr accent_width="30″ accent_height="3″]
Congratulations to all of the 2015 Best In The Desert Class Champions:
Trick Truck and Grand Champion – Rob MacCachren
Class 1500 Champion – Cody Parkhouse
Class 1000 Champion – Roger Starkey
Class 2000 Champion – Nathan Martino
Class 2400 Champion – Bryan Folks
Class 6000 Champion – Andrew McLeod
Class 6100 Champion – Brett Sourapas
Class 7200 Champion – Steve Kovach
Class 8000 Champion – Don German
Class 1900 UTV Pro – John Angal
Class 2900 UTV Unlimited Pro – Lacrecia Beurrier
Open Pro Motorcycle – Ricky Barbec
250 Pro Motorcycle – Clayton Hengeveld
Over 30 Pro Motorcycle – Chris Brown
Over 40 Pro Motorcycle – Chad Thornton
Open Expert Motorcycle – Tim Fitzpatrick
250 Expert Motorcycle –Tyler Harvey
Over 30 Expert Motorcycle – Clint Chew
Over 40 Expert Motorcycle – Mark Davidge
Ironman Expert Motorcycle – Richard Gray
Quad Pro – Jeff Hancock
Quad Expert – Steven W. Carver
Quad Ironman Expert – Carlos Valencia
2015 Rookie of the Year – Roger Starkey
2015 Camburg "Best In The Desert" Award – Steve Olliges
2015 Trick Truck Challenge Cup Champion – Rob MacCachren/Steve Sourapas
[intense_hr accent_width="30″ accent_height="3″]
As soon as the dust had finally settled on the 2015 season, racers quickly shifted their focus on the highly anticipated and exciting new 2016 Best In The Desert schedule that awaits them just ahead:
THR MOTORSPORTS PARKER "250" presented by Polaris RZR
JANUARY 8-9, 2016
BLUEWATER RESORT & CASINO PARKER "425"
presented by IMPACT
FEBRUARY 4-7, 2016
POLARIS RZR UTV WORLD CHAMPIONSHIP
February 18-20, 2016
POLARIS RZR MINT "400" presented by GENERAL TIRE
MARCH 10-13, 2016
MOTION PRO NEVADA "200" TRAIL RIDE
APRIL 1-3, 2016
METHOD RACE WHEELS LAUGHLIN DESERT CLASSIC presented by CANIDAE TAP IT
MAY 5-8, 2016
GENERAL TIRE "VEGAS to RENO" The Long Way!
presented by FOX
AUGUST 17-20, 2016
BLUEWATER DESERT CHALLENGE presented by Polaris RZR
OCTOBER 6-9, 2016
PAHRUMP NUGGET "250" presented by Supercross.com
DECEMBER 1-4, 2016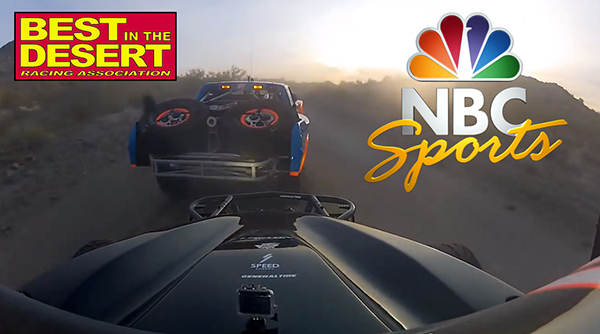 [intense_hr accent_width="30″ accent_height="3″]
2015 Best In The Desert official sponsors: Ford Motor Company – official truck, General Tire – official tire, Lucas – official oil, VP Racing Fuels – official fuel, KC HiLiTES – official light, Polaris RZR – official UTV, Beta Motorcycles – official motorcycle, Fabtech – official Suspension, Rugged Radios – official communications, 212 Performance Gloves – official gloves, Method Race Wheels, McKenzies, Kartek, Sportsman Cycle Sales, Rockwell Watches, Slime, Azunia Tequila, Fall Advertising and Prerunner Maniac.
The American Off-Road Racing Series…Best In The Desert!
Further information is available at:
www.bitd.com
email: bitd@bitd.com
phone: (702) 457-5775
MEDIA CONTACT:
www.fallads.com/bitd
email: mediabitd@fallads.com
russt@fallads.com
donaldf@fallads.com
Top: Tavo Vildosola photo provided by MikesRacePhoto.com
Middle: Rob MacCachren photo provided by Bink Designs
Bottom: Steve Olliges photo provided by DirtFocus.com
Important notice:
THE USE OF DRONES WILL NOT BE ALLOWED AT ANY BEST IN THE DESERT EVENT. Please be aware, Drones are VERY DANGEROUS to the safety of all concerned, both people in the air and on the ground.