Vegas to Reno – Head to Head Time Trials Announced
Posted July 19, 2022
This exciting event celebrates when Casey Folks added cars, trucks and quads to his already successful motorcycle race 27 years ago and created Best In The Desert as we know it today.
Every Vegas to Reno race held since then has proven to be the embodiment of what Casey envisioned.
HEAD TO HEAD SPLIT LANE TIME TRIALS!
The 2022 Method Race Wheels Casey Folks Vegas to Reno week kicks into action on August 11th with the Method Race Wheels Head to Head Time Trials. On a brand new three mile split lane course, the sport's most aggressive racers will line up side by side to individually battle against the clock for race day starting positions.
With multi lane options, towering jumps and blistering high speed sections, this course will separate the brave from the timid.

Ryde TV's exclusive live stream broadcast will cover all the hard charging action in real time direct to your browser free of charge starting on Thursday August 11th at 9am.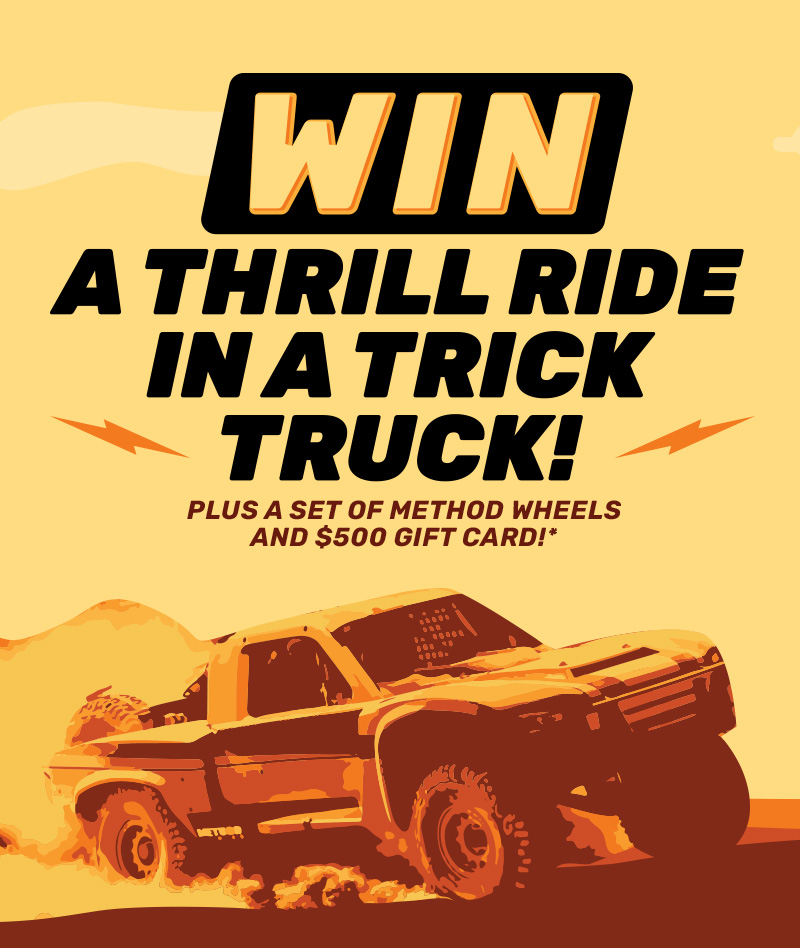 Pack an extra pair of undies, because you and your best bud are going for a thrill ride of a lifetime.  Hang on as a champion Trick Truck driver shows you firsthand what 1100 horsepower and 30" of wheel travel can do through some of the gnarliest terrain imaginable!
Grand Prize
• Thrill Ride in Trick Truck
• Set of Wheels (4 Standard or Bead Grip
• $500 in apparel, gear, and wheel accessories
1st Runner Up
• Set of Wheels (4) Standard or Bead Grip
• $500 in apparel, gear, and wheel accessories
2nd Runner up
$500 in apparel, gear, and wheel accessories
MEDIA – WANT TO COVER THIS RACE? REGISTER NOW TO BE APPROVED FOR MEDIA CREDENTIALS.  DETAILS HERE: BITD CREDS