2020 Maxxis Tires "Casey Folks" Vegas to Reno
Fox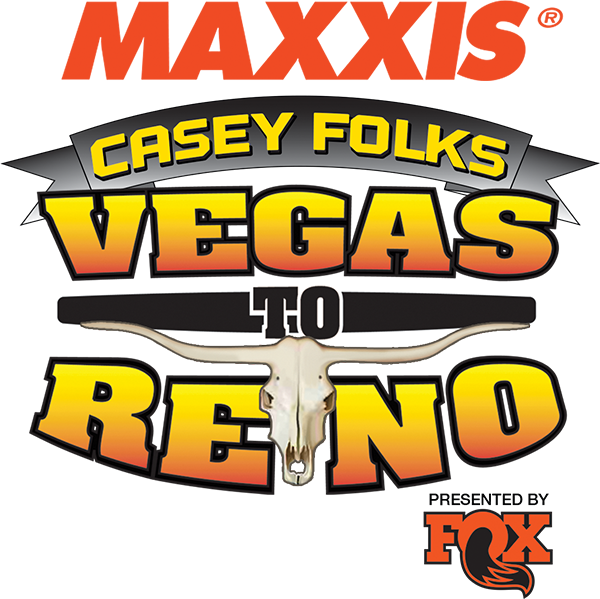 2020 Maxxis Tires "Casey Folks" Vegas to Reno
Presented by Fox
"THE LONGEST OFF-ROAD RACE IN THE UNITED STATES"
MOTORCYCLE
QUAD
UTV
TRUCK
CAR
Las Vegas, NV - Reno, NV
550 Miles
Race on Friday - Time Trials August 12, 2020
The 2020  Maxxis Tires "Casey Folks" Vegas to Reno, "The Longest Off-Road Race in the United States!" will be a 1-day race, approximately 550 miles!  The race will be on Friday, August 14, 2020 and run into Saturday morning. This is a point to point race with designated pit stops along the way. Great chase race that your team will Love!
Wednesday, August 12, 2020
Thursday, August 13, 2020
Saturday, August 15, 2020